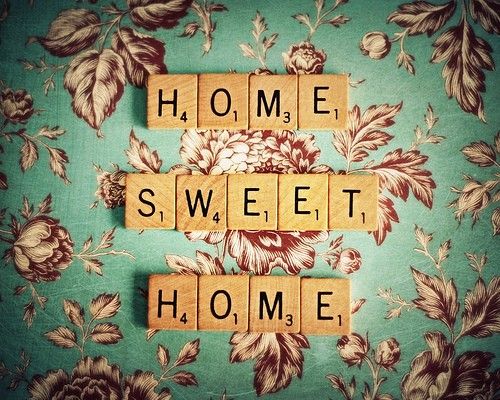 Greetings!!!!
Welcome to the November edition of "O"vertones!!!  Thank you to everyone who has supported the new CD, "A Bright Horizon Line", as well as all of my tour dates in support of this release over the past 7 months. I am grateful for every opportunity, for every venue that has provided a stage, for every artist that has shared a billing with me - whether it was a co-bill, me opening for them, or them opening for me, it has been a year of great adventure, wonderful memories, friendships made, and renewed.

That said, it is simply hard to believe that we are a mere two months away from the end of another year. It really does seem like time goes by more quickly as you get older, but I think it has more to do with how much activity you have in your life, and as you know from reading these monthly blogs, my months fly by via living one show to the next, connecting the dots from one week to the next. But now, it's time to slow the train down just a little…..
 

There's no place like home…. -

Said Dorothy, famously in "The Wizard of Oz", and truer words may have never been spoken.  I have learned over the time I have spent as a touring songwriter, that since I don't spend my winter "chasing the sun", by touring in the south, and western U.S. during those months, it is best to stick close to "home sweet home" - as the picture spells out in Scrabble tiles. This became incredibly obvious to me last November, when I was forced to cancel the last date of a tour in western Michigan as I was commuting to it, with the visibility, and road conditions of a snowstorm progressively worsening, while witnessing several vehicles spun out into ditches at the roadside. Upon arriving home, I decided that my "touring year" would take place between the months of March through the end of October, and that between the months of November through February of the following year, I would still play live dates as often as possible (this is how I make my living after all!), but reduce the radius of travel to a driving distance of one hour or less from home. 

So, other than the upcoming NERFA Conference (which is like one, big family reunion for all of us in the Folk Music business) next week in Stamford, CT, all of my live performances will be for the most part - locally based for the next 5 months. Being at home also allows me to spend more quality time with Sheila, to be present on weekends, to enjoy time cooking together, put in some additional hours at my day job, to enjoy the upcoming holidays of Thanksgiving and Christmas, as well as to enjoy the beauty of any falling snow from the warm and comfortable view through the sliding glass door in our kitchen!  

Not to worry – I will return to the highway in earnest come March 8th, 2018 – rested, recharged, and continuing to support "A Bright Horizon Line" for one more cycle. There will certainly be some time spent writing during this home stand, and perhaps some of the new material will be thrown into the mix, if only to prepare it for whatever new release I will need to consider recording in????

For the benefit of…..

Once again, in cooperation with The Ninth Ward at Babeville, I am presenting "Davey O. & Friends – A Benefit for the Food Bank of WNY"on Thursday, November 30th at 7:00 pm. The 2017 concert will feature yours truly, Grace Stumberg, and Bruce Wojick, two of my dear friends, both of whom are well respected, locally based songwriters. This will be the third annual installment of this benefit, and this year, it comes with some changes to the format. For starters, as opposed to the Nashville-style, "songwriters in the round" approach of the previous two years, each of the artists involved will be performing a separate solo set of their music. Secondly, instead of this simply being a concert where a portion of the ticket sales goes to the cause, I am in the process of organizing donations for a Chinese auction, which as of this writing, will include a gift basket of CD's by local and regional artists, three separate gift certificates for self-defense courses donated by Riederer's Kempo Self-Defense Studio, lesson certificates from Nickel City Frets, as well as a 50/50 raffle, and other gift baskets/items awaiting donation. In doing this, I want to create an atmosphere where this is more of an event, with hope for a better turnout, which will in turn result in more money raised for our local food bank!!! 

It is in the realization of knowing how fortunate I am to simply have a roof over my head, steady work, reliable transportation, a warm bed, and something to eat on a daily basis, that I am able to know the importance of giving back to the community, and to my fellow human beings who are truly in need. One does not need to be wealthy to participate in philanthropic work. You can give in an equally important fashion by volunteering your time. It is in that spirit of community, that the Food Bank of WNY has become the cause that I champion. 

If you reside in the Buffalo and WNY area (or outside of it!), all I ask is that you consider purchasing a ticket, even if you cannot attend. Tickets are only $10 for this event with proceeds going directly to the cause, and are available here. For each $1 raised, the Food Bank of WNY is able to provide six meals for those in need. As the primary hunger-relief organization in Western New York, they procure and distribute nutritious food and support to our hungry community members throughout Cattaraugus, Chautauqua, Erie, and Niagara counties, assisting as many as 135,000 individuals in any given month through 341 member agencies, including food pantries, soup kitchens, shelters, youth programs, group homes and senior centers.

I thank you for reading, for following my monthly adventures, and for your support of my work as an independent music artist. At this time, I wish you a Happy and grateful Thanksgiving, surrounded in the love of family, and friends. 

With gratitude - Davey O.