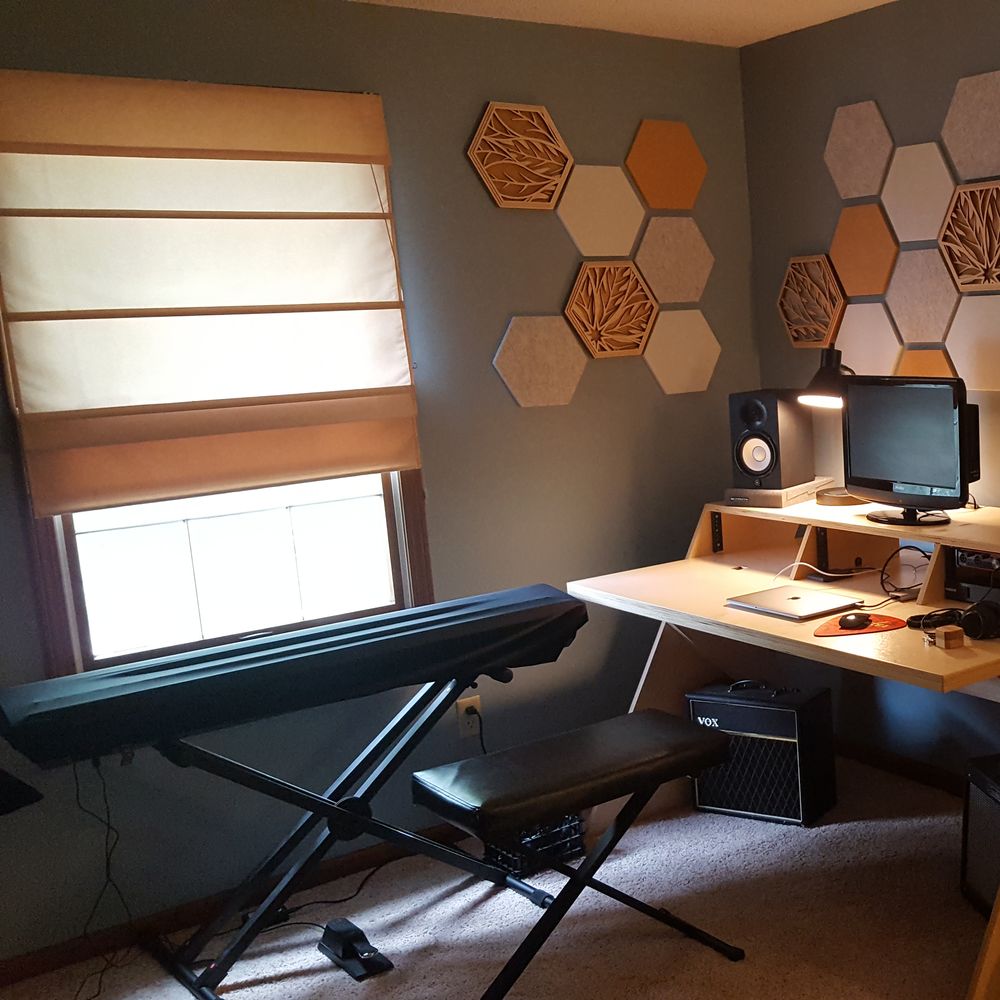 Services
Do you need a part added to one of your recordings?
Since June of 2020, I have been recording the material that has been distributed on this website under "The Share Project" in the small, comfortable, yet highly functional project studio located in the guest room of our home. After a recent request from friends (who happen to be a Massachusetts based folk duo) to add a bass part to one of their songs, I realized that this could be another avenue for the use of my studio.

The foundation of my studio is a 2020 Macbook Pro, with Logic X 10.5 installed as its DAW, and a Focusrite Scarlett 2i2 audio interface. I am most comfortable in writing and recording a bass part (fretted or fretless), lead or harmony vocal, or an acoustic or electric guitar part to your song(s), and I have a variety of quality instruments and microphones available for use

If you are in need of a part that will add to your artistic vision, as well as the sonic quality of your recording, I would be happy to discuss your project with you and rates for my services. Please email me via the "contact" page on the site.

What I can do to serve your audience?

I perform between 120-140 live dates per year at venues ranging from listening rooms, house concerts, concert clubs, coffeehouses, private parties, bars, restaurants, and occasionally at assisted care facilities. The material performed varies, is dependent on the type of venue, and the expected audience. I always perform in a solo format, and can provide anything from a brief 20 minute set of original material as an opening act, a single 45 minute set of original material for a co-billed show, two 45 minute sets or one 90 minute set of original material as a headline act, or three 50 minute sets of cover material to entertain clientele at your bar, restaurant, or private event. My focus is on performing my original material and supporting the current CD release(s) I have available at the moment. When performing my original material, my shows are formatted in a way that incorporates intimate storytelling, and humorous banter which provides background regarding how these songs came into being, as well as to provide a deeper connection with the listening audience.

How far do I travel?

To date, I have performed in 25 of the 48 contiguous United States, the District of Columbia, as well as one Canadian province. As the saying goes, "have guitar, will travel".  That said, it has to make logistical and financial sense for me to set out for a series of tour dates. 
What is this going to cost you?

If you are interested in my available dates and rates, please visit the "contact" page of this site.

Fees are dependent on the type of service you are contracting me for, and I am always happy to discuss ways in which we can work together, whether it is negotiating a guarantee, or setting the price and percentages for a ticketed show.